Easy Monitoring for
Scalable Infrastructure
Easy Deployment
Fastest and easiest to deploy monitoring solution on the market.
Less than 30s from agent installation to the first dashboard.
Auto-discovery of services, automatic creation of availability checks and associated metrics.
100+ integrated services to make life easier and setup straightforward.
Default settings are customizable with configuration files.
Bleemeo agent deployment can be integrated in Ansible/Chef/Puppet recipes.
Real Time Dashboards
Metrics are displayed with a 10s interval.
Dashboards automatically created at server/container/service creation.
Fully customizable dashboards for visualizing not-graphed-by-default metrics or custom metrics
Dashboard can mix data sources: machines, AWS CloudWatch integration, application, etc.
Cloud Native Monitoring
Docker containers, Kubernetes natively supported
Cluster-wide view (Nginx clusters, ElasticSearch clusters, etc)
Global view on traffic/requests, not limited to a server/container
Stacks defined by labels added to machines/containers
Dashboards support infrastructure resizing and adapt accordingly
Alerting
Send mail alerts out of the box when reaching a threshold.
All thresholds can be customized on system metrics and on custom metrics.
Alerting rules can be customized with tags, server names or specific metrics.
Notify alerts by mail, Slack, SMS, PagerDuty or custom webhook.
Keep track of incidents in infrastructure timeline.
Uptime Monitoring from multiple locations
Monitor performance and availability of websites or any other world exposed service.
Get metrics and availability reports from different places of the world.
Perform basic connection checks or custom scenarios checks.
Monitor SSL certificates end of life.
Custom Metrics
Integrate custom and business metrics in dashboards.
Integrate metrics available at Prometheus endpoints.
Reuse Nagios checks and Nagios plugins available on libraries.
Push metrics with StatsD.
Use built-in integrations to like AWS, Docker to get more metrics.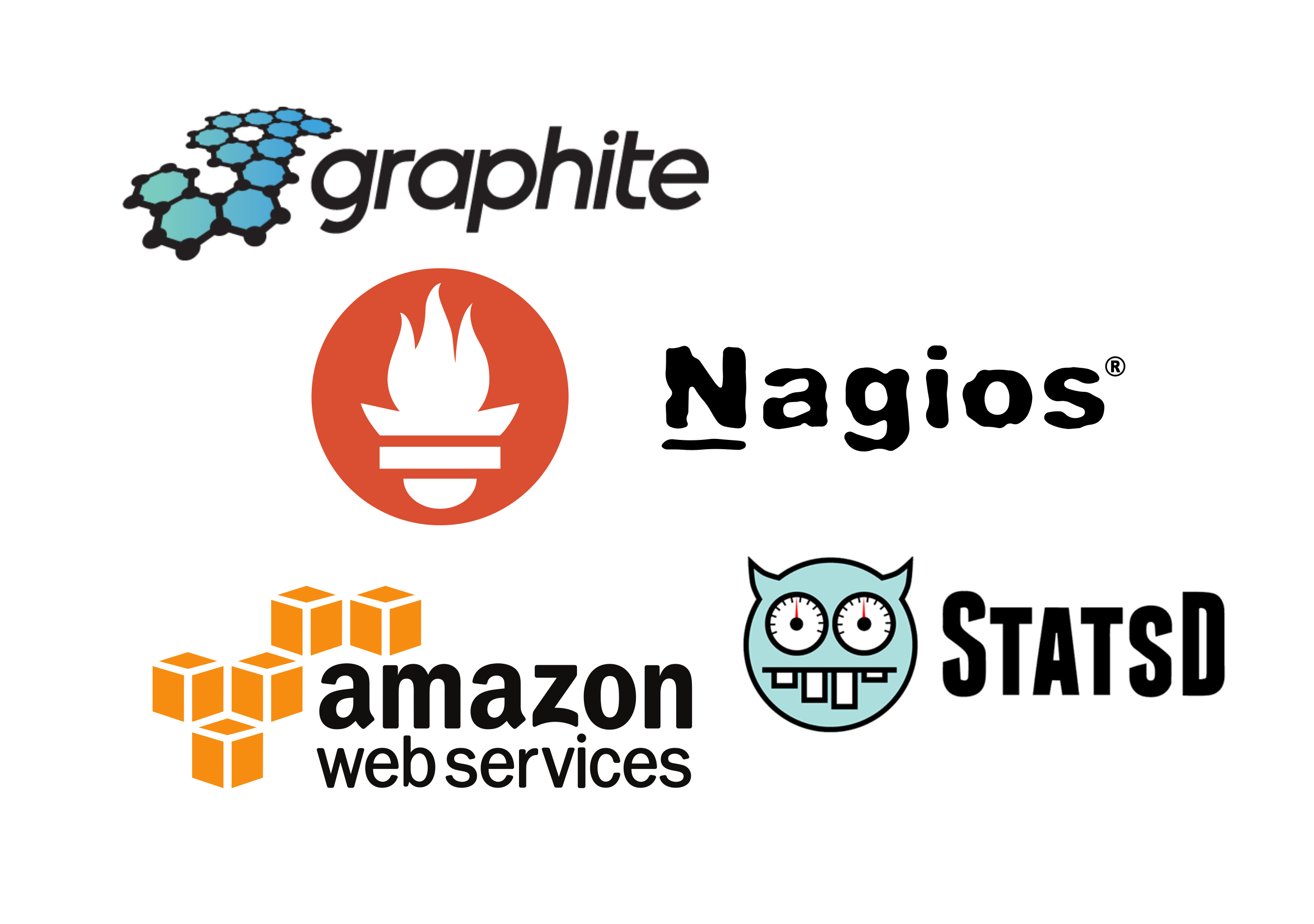 Open Source Agent
Open Source Agent written in Go is available on github.
Agent is based on Prometheus and Telegraf, Open Source metrics collectors also written in Go.
Data are uploaded using MQTT over SSL to minimize bandwith consuption.
Agent is available on Linux and Windows native packages and as a Docker certified container.