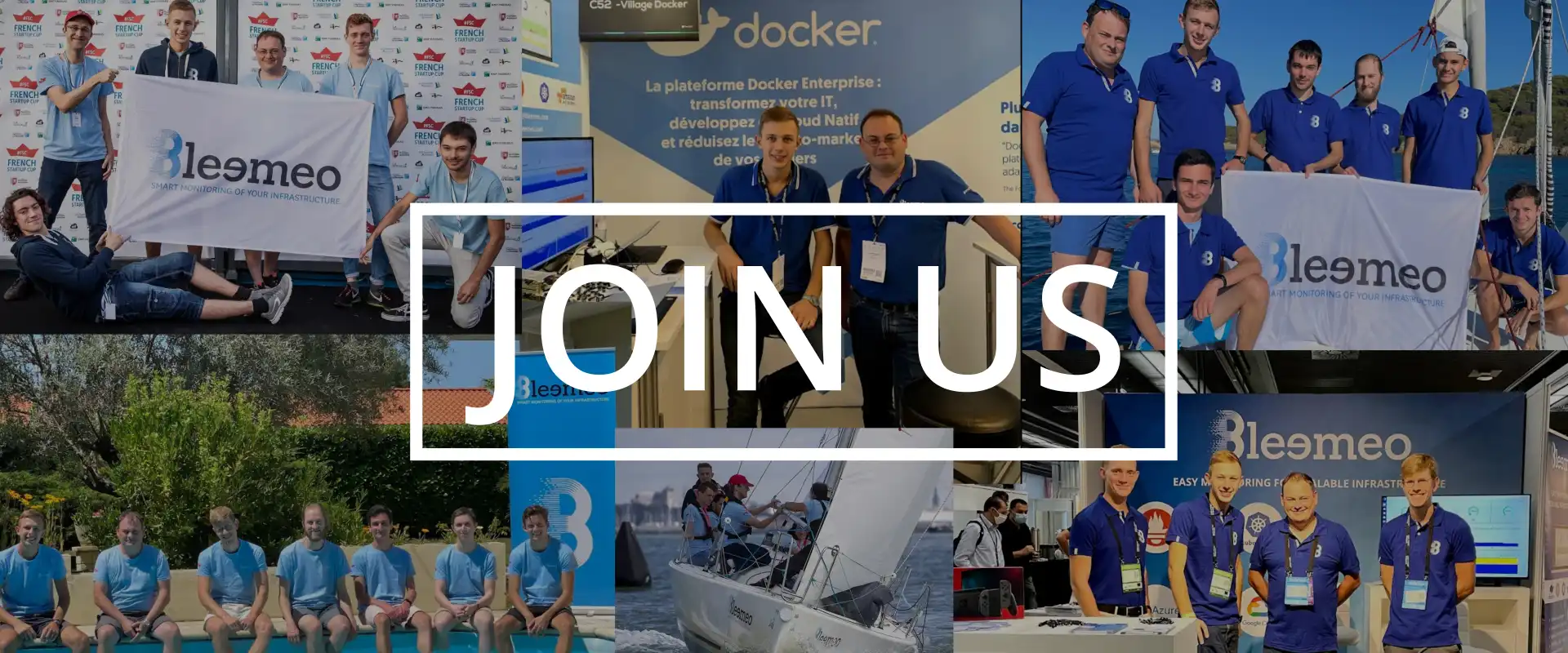 We are always looking for new talents to expand our team and continue to improve our world class monitoring product. We are looking for people who are passionnate about innovation and new technology who are ready to face high technical challenges.
Bleemeo headquarter is located in Labège near Toulouse, in the South-West of France.
When you work at Bleemeo, you can (and should!):
get involved in Toulouse Tech community: participate to events organization like Toulouse Devops Meetups, Capitole du Libre and others.
attend conferences: Meetups, but also FOSDEM, DockerCon, Devoxx France, Devfest Toulouse, devopsRex, PyCon-FR and others.
contribute to Open Source: our agent is Open Source, but we contribute to several projects (more than 50 contributions last year). We have an Ubuntu developer and Eclipse Paho commiter in the team.
Feel free to contact us at jobs@bleemeo.com
Our Technical Stack