Bleemeo
iOS and Android

applications
Infra health in your pocket
In addition to the web panel, Bleemeo provides iOS and Android mobile application to get instant view of your infrasctructure health and receive notifications of your infrastructure events.
Available for iOS and Android platforms
Provide all views available in web interface: servers, containers, custom dashboards are available from the mobile application.
No configuration is possible from the mobile application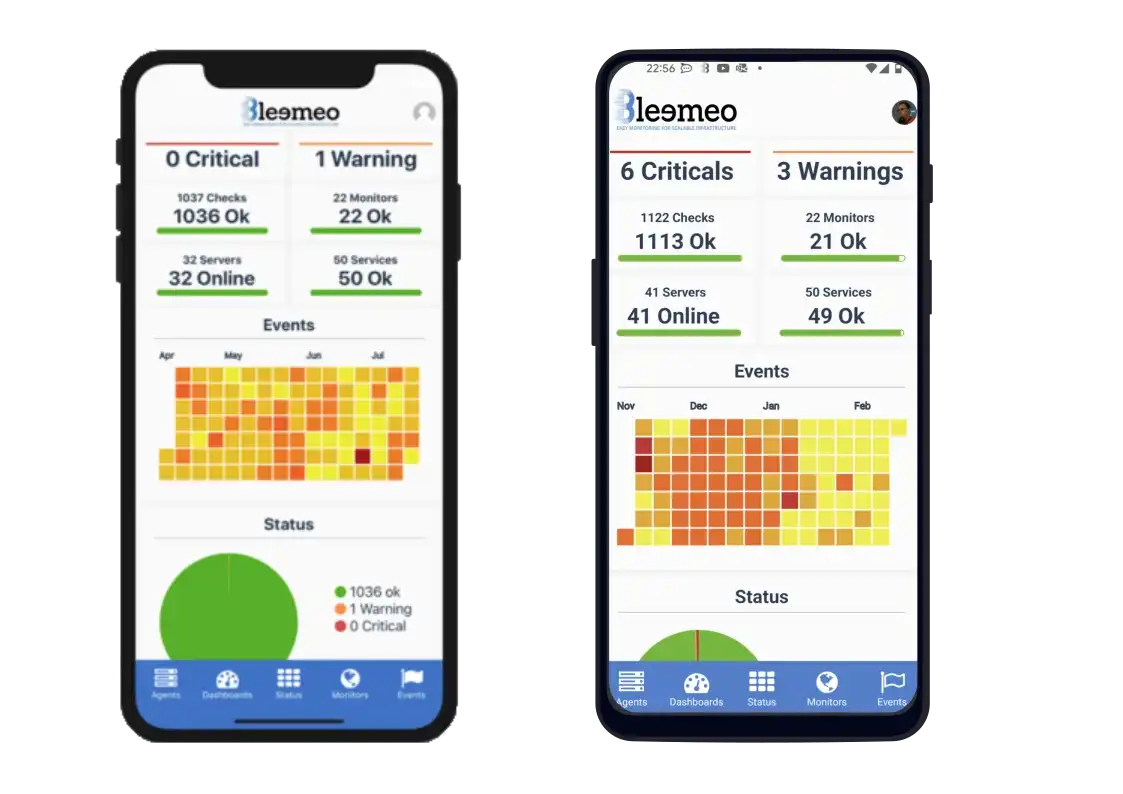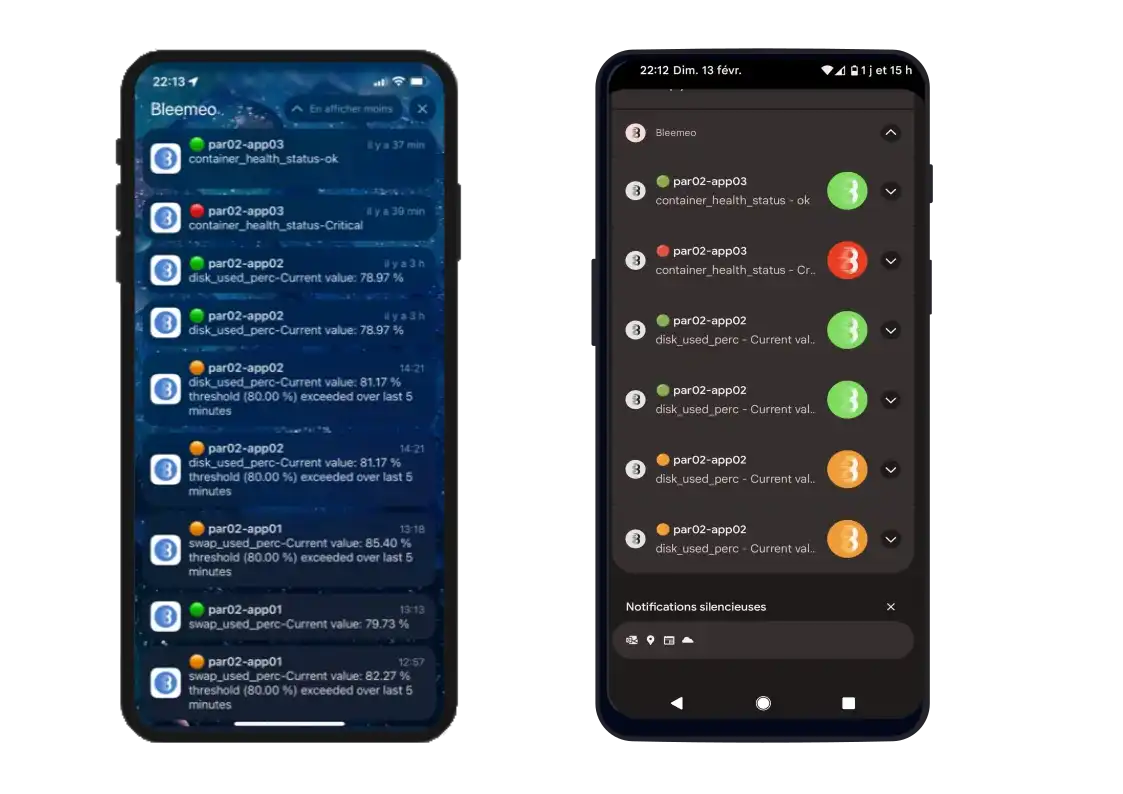 Notifications
Bleemeo mobile application is the easiest way to receive notifications from the Bleemeo Cloud Monitoring Platform. In addition to notifications, you can immediately check what's wrong by checking from the mobile application the status of your infrastructure components.
Available for iOS and Android platforms
Integrated in your mobile system
Can be configured with your OS to receive notifications even when "do not disturb" mode is activated for example.
Mobile Ecosystem
In addition to Bleemeo mobile application that let you check dashboard and infrastructure health, Bleemeo integrates with a couple of applications you can use when you are not at your desk to receive notifications and collaborate with your team.
Use notifications in Slack, Microsoft Teams, and Rocket Chat teams chat.
Use notifications in Telegram for individuals or group chat.
Receive SMS notifications with Twilio, MessageBird or OVHTelecom.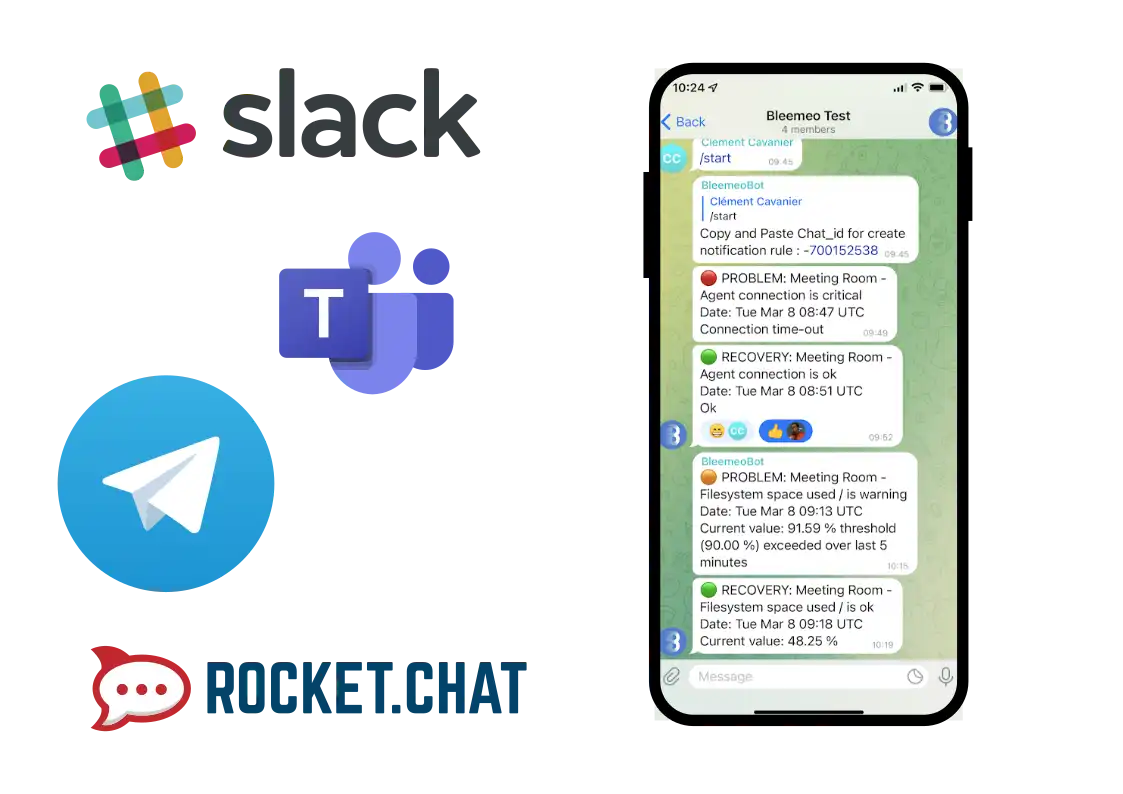 Start Monitoring your servers, containers, and applications in 30 seconds without credit card.Start your Free Trial