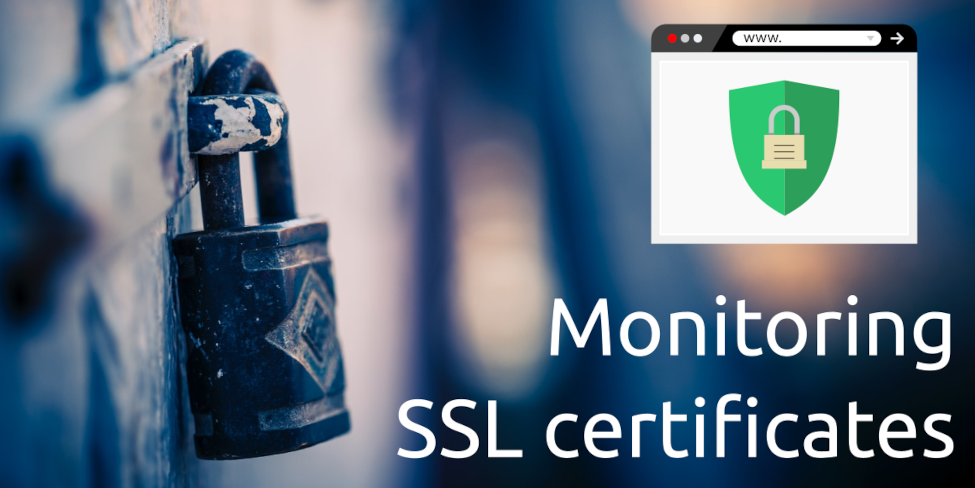 What is SSL certificate?
SSL is an acronym for Secure Sockets Layer. It's considered as a standard security technology, it serves as an Internet protocol by establishing an encrypted link between a browser and a web server. SSL is used to secure credit card transactions, data transfer and logins thereby preventing hackers from accessing private data.
Why it is important to monitor it?
Since 2020, SSL certificates can only be emitted for 13 months. The emergence of Let's Encrypt has also changed the way SSL certificates are handled by organizations. But who did never let a SSL certificate in its organization? You can forget to replace the certificate or your Let's Encrypt cron may fail. It's important to have a monitoring in place to make sure you do not forget something and a customer or a user don't face an outdated certificate.
How to monitor SSL certificate with Bleemeo?
To monitor your SSL certificate, you just need to configure a monitor as describe in our documentation. If you are using a SSL URL, it will automatically start monitoring expiration date. It will generate a warning if your certificate expires in less than 20 days, and a critical alert if it expires in less than 10 days.
Here is an example of alert you can receive a few days before your certificate expires: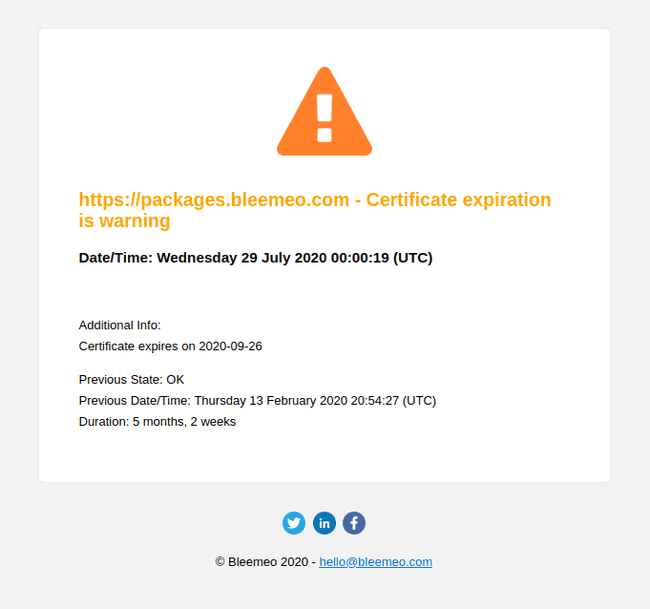 In addition to expiration date, your monitor will also get response time and availability checks. A dashboard is automatically created for each monitor, you can access it through the monitor list.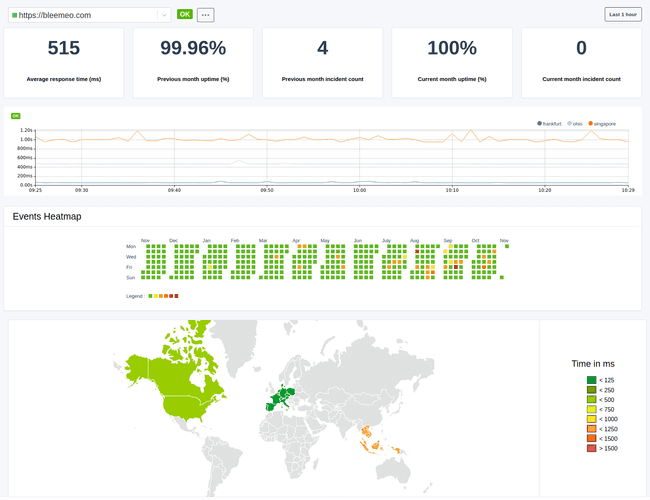 A warning alarm will be triggered if your certificate expires less than 20 days and if it expires in less than 10 days, a critical alarm will be triggered. For each alarm in Bleemeo, these are displayed in your Status dashboard and can be notified.
If you don't have a Bleemeo account yet, start monitoring your Infrastructure today in 30s.