We are happy to announce today that Bleemeo's smart agent has been accepted into the Docker Certification Program, a framework for partners to integrate and certify their technology to the Docker Enterprise Edition (EE) commercial platform. Starting today, Bleemeo's smart agent is now listed on the Docker Store as a "Docker Certified Container".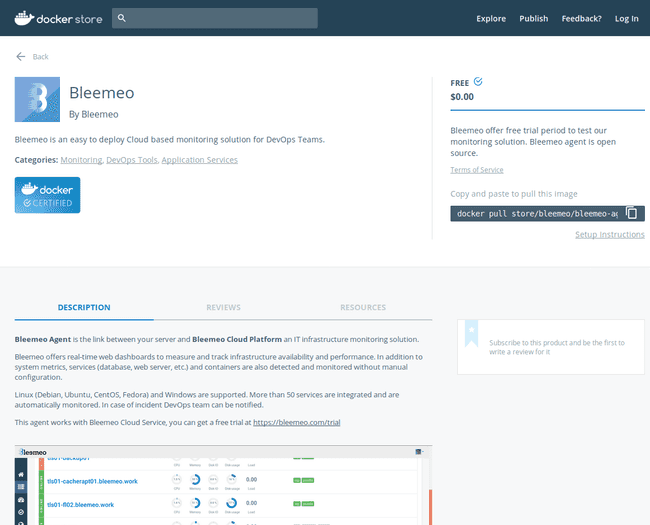 Bleemeo provides a monitoring solution that interacts with customers' infrastructure, this certification comfort our customers on the robustness of the solution and ensure our containers are in the state of the art. Bleemeo integration of Docker containers is something our customers really appreciate.
"We would like to congratulate Bleemeo on their acceptance of their smart agent into the Docker Certification Program," said Marianna Tessel, EVP, Strategic Development. "Enterprise IT teams are looking to Docker to provide recommendations and assurances on the ecosystem of container content, infrastructure and extensions. Bleemeo inclusion into the program indicates that their agent has been tested and verified by Docker, confirming for customers that the container images have been evaluated for security and are supported and built according to best practices."
Check our documentation to see how to deploy our containers using Docker.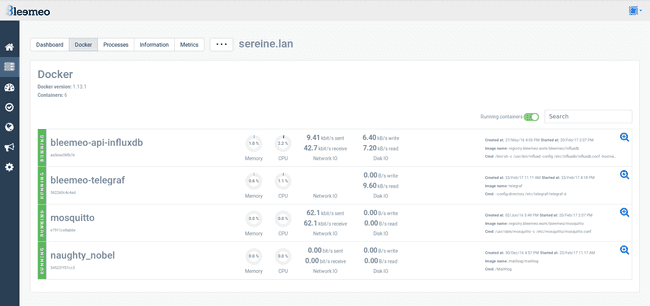 You can read Docker's announcement on their blog.