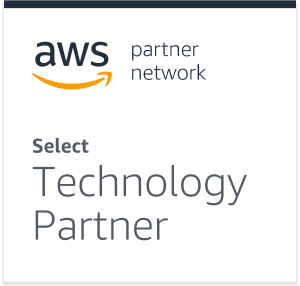 Bleemeo has integrated the Amazon Web Services (AWS) Technology Partner program in February in order to get a closer relationship with the leader of Cloud Infrastructure market. We released at the same time our integration with AWS: CloudWatch metrics can be displayed in Bleemeo dashboards and can feed your alerts.
What is Bleemeo?
Bleemeo is the easiest to deploy monitoring solution for infrastructures on the market: 30s after deploying our agent on your servers, you get dashboards with real time view of your infrastructure performance and availability. We currently support monitoring of both Linux and Windows (check our documentation for more details) whatever the infrastructure - on bare metal, on a VPS or on elastic cloud infrastructures (AWS EC2, Kubernetes and Swarm clusters…).
Bleemeo is a cloud based solution, so we handle scaling storage and data processing for you.
In a nutshell, Bleemeo main features are:
an agent that discovers what is running on your server and create associated checks, metrics and dashboards. The agent is also in charge of securely uploading data from your infrastructure to our cloud.
automatic dashboards for every server connected to Bleemeo.
the integration of more than 50+ services by default from Docker to ElasticSearch and MySQL. You also can enhance those integrations using our Statd, Graphite and Prometheus connectors.
the definition of stacks (your Wordpress stack, your ElasticSearch cluster, …) and get automatic cluster-wide services dashboards even while resizing your cluster.
the monitoring of your services from different regions of the world.
notifications by mail, SMS, Slack and more when something unexpected happen.
Our pricing is based on your usage.
Why Partnering with AWS?
We are using AWS for a large part of our infrastructure, as well as our customers. Since the beginning of the year, we are also providing a close integration with AWS:
managed services like DynamoDB, EC2, ELB, RDS, S3 CloudWatch metrics can be imported in Bleemeo. You can track on the same dashboards your machines (EC2 or not), your managed services and your custom metrics.
Trusted Advisor can be integrated in addition to our own checks, like external checks (for detecting DDoS), our check for pending security upgrade (that check on Linux platforms if you are missing some security fix). Now you get a continuous security monitoring of your infrastructure.
Discussions with our customers confirmed that those integrations are highly appreciated. They make their monitoring more relevant and easier to deploy.